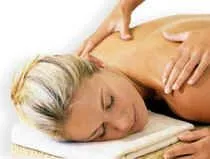 Millions of people seek chiropractic care and massage therapy to relieve or prevent pain, increase mobility and improve well-being. These two complimentary therapies, especially in combination, form a powerful healing approach.

Joint problems are almost always accompanied by tension or injury in your soft tissue: muscles, tendons, ligaments and fascia, the elastic web of connective tissue that ties your body together.

Tight, inflamed muscles and fascia suffer from poor circulation and develop glue-like adhesions which prevent muscles from lengthening completely. Painful trigger points can develop, often referring pain to other areas of the body. In extreme cases tight muscles can compress nerves, causing numbness and tingling.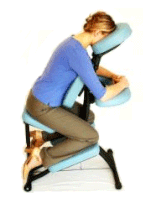 Our massage therapists use a variety of techniques to address soft tissue problems. Gentle kneading and stretching lengthens contracted muscles and fascia and can release trigger points.

Massage therapy also increases circulation which helps muscle and ligaments soften and lengthen. In conjunction with softening of muscles, improved circulation helps lymphatic drainage (removal of toxins) and increased blood flow to lower extremities, an important concern for people suffering with diabetes.

Our therapists are state certified and promise to deliver the highest level of service possible. We treat each patient as an individual and customize their care to best suit their needs.
Our New Expanded Massage Services are NOW AVAILABLE!
Gift Certificates Available

Give the Gift of Good Health & Relaxation
732-656-1740
GET A FREE MASSAGE WITH OUR MASSAGE REWARDS CARD!